The MAT Museum
Field, Mat, Grid, Boxes... the Museum of Art in Manhattan


Yalun Li
Harvard GSD 2021
Instructor: George Lagendre

"The idea of acucumulating everything, of establishing a sort of general archive, ..., the idea of constituting a place of organizing in this way a sort of perpetual and indefinite accumulation of time in an immoblie place, this whole idea belongs to our modernity."
-Michel Foucault, "Of Other Spaces: Utopias and Heterotopias"
A 'certain Chinese encyclopaedia' in which it is written that 'animals are divided into:
(a) belonging to the Emperor, (b) embalmed, (c) tame, (d) suckling pigs, (e) sirens, (f ) fabulous, (g) stray dogs, (h) included in the present classification, (i) frenzied, (j) innumerable, (k) drawn with a very fine camelhair brush, (l) et cetera, (m) having just broken the water pitcher, (n) that from a long way off look like flies'.
-Jorge Luis Borges, "The Analytical Language of John Wilkins"

1. Program: Museum
- from Greek Mouseion (seat of the Muses), from Mousa (Muse);
- The earliest use refering to English institutions was of libraries for scholarly study (1640s);
- the sense of "building or part of a building set aside as a repository and display place for objects relating to art, literature, or science" is recorded by 1680s.
The modern museum has two prototypes:
the theatre of memory
(Giulio Camillo Delminio,1519), a device that spatially cataglorize abstract knowledge and
the Cabinets of curiosities
, mainly personal collections of extraordinary objects curated to create a spectacle or a wondrous narritive. The large modern museums thus became a extensive accumulation of objects meticuously cataglorized to form a rigid narritive. The project explores a possibility where the spatial organization of the museum can facilitate a new way of curation, one that is more fluid and dynamic.
2. Typology: Field Condition and the MAT
"The idea of acucumulating everything, of establishing a sort of general archive, ..., the idea of constituting a place of organizing in this way a sort of perpetual and indefinite accumulation of time in an immoblie place, this whole idea belongs to our modernity."
-Michel Foucault, "Of Other Spaces: Utopias and Heterotopias"
The form of the expansive undulating horizontal plane creates two immediate associations: the natural landscape and the collective settlement. Both allowed for a continuous movement across the plane and a form of seperation within the plane. The field and the MAT both has a organizing structure that does not limit the possible movement and grouping but allows for spontaneity and expansion.
3.Site: Manhattan


The Grid developes a new and powerful system of formal values where all spectacles can be organized like a Cabinet of curiosities.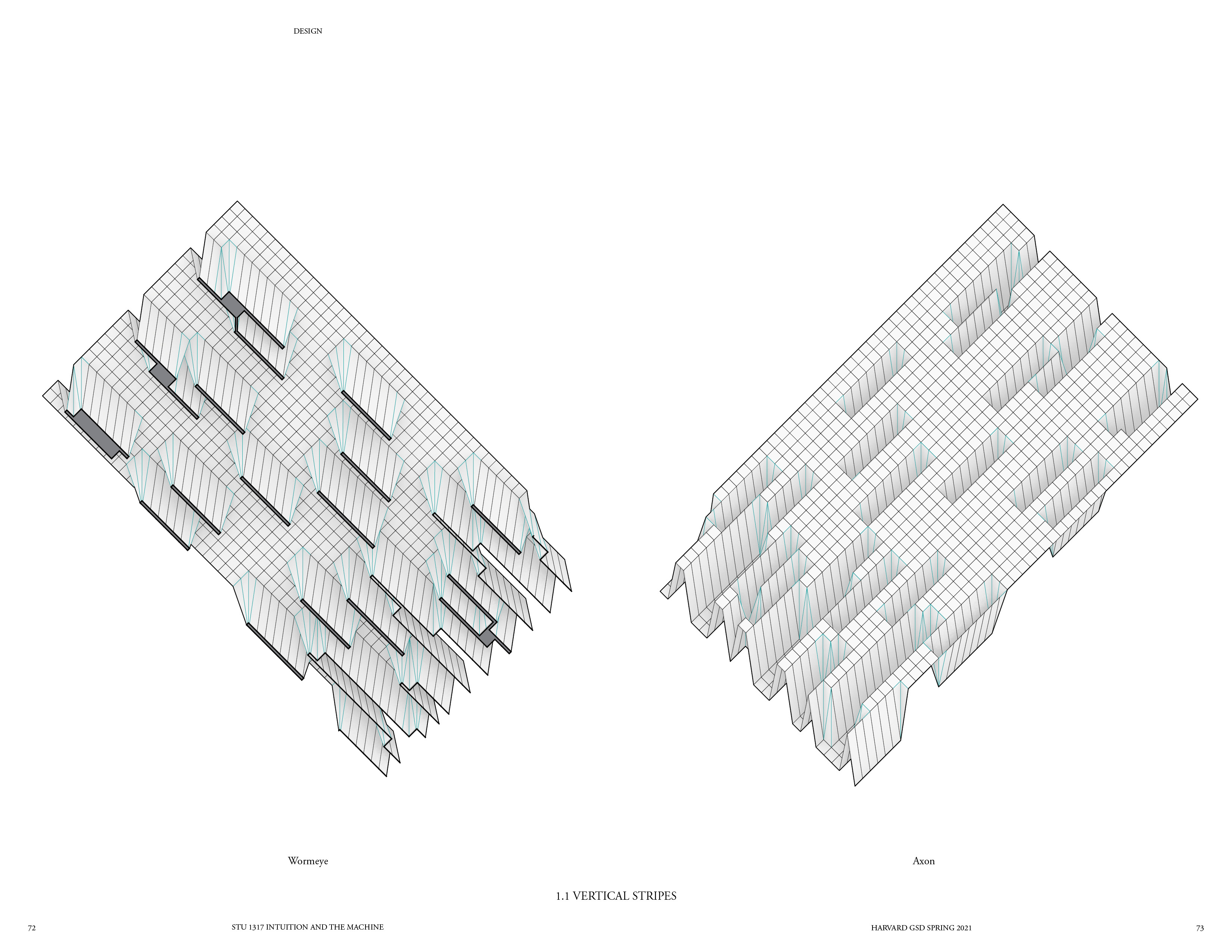 ---


© DUNES WORKSHOP